"Excellence is an art won by training and habituation. We are what we repeatedly do. Excellence, then, is not an act but a habit." — Aristotle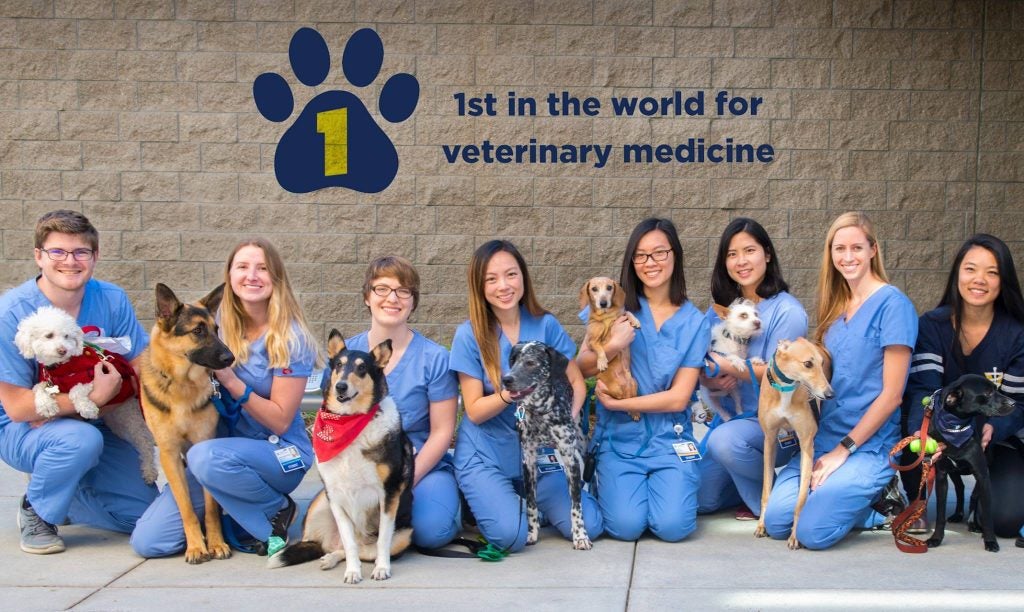 The school has been recognized for the fourth year in a row as the #1 program in the world in veterinary science by QS World University Rankings. So how is excellence measured? It is my belief that the quality of any organization is built from the character, values, talent, and work ethics of its people. Without the habits of excellence brought to work each day by our faculty, staff, house officers, graduate students, and veterinary students, we would not be recognized as the global leader in veterinary medicine. While our buildings, laboratories, hospitals, and other resources are critical for us to do our work, we would be a far less effective organization if it were not for the quality of our people.
At the heart of what we do is the education of the next generation of veterinarians, research scientists, and veterinary specialists. Our educators work tirelessly to improve our curriculum, bringing outcome-driving, and adult-learning models to spark life-long learning as a habit in our trainees and students. The many hours our teachers and staff put into their lectures, teaching laboratories, notes, and course materials is paid back to them in the success of our graduates, who fill important jobs throughout the world in private practices, industry, and government. We seek to develop leaders in all facets of jobs that are filled by our alumni, and desire to reconnect with them as we delight in their successes.