"The dogmas of the quiet past are inadequate to the stormy present. The occasion is piled high with difficulty, and we must rise with the occasion. As our case is new, so we must think anew and act anew." —Abraham Lincoln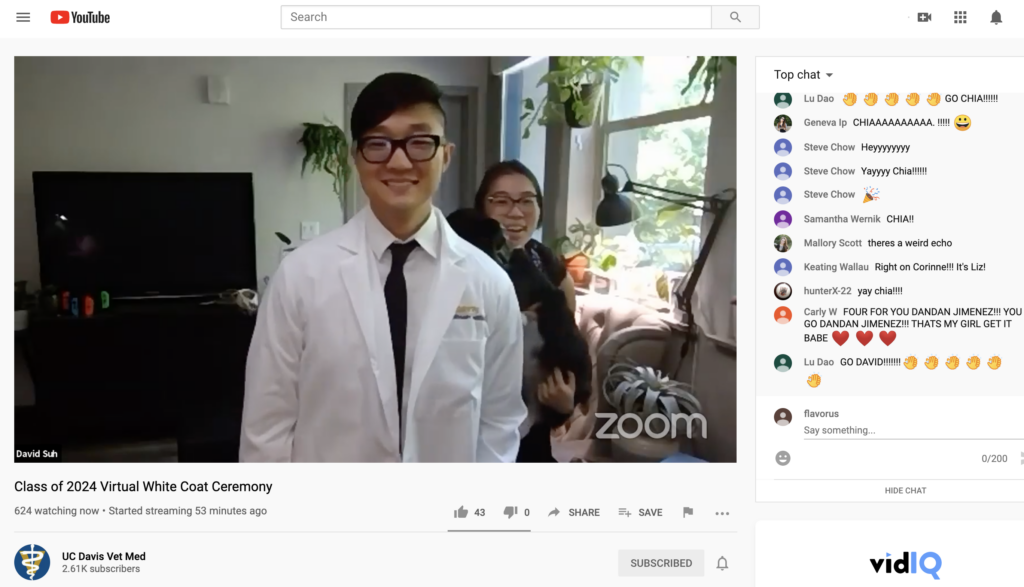 This past week, we virtually welcomed the members of the veterinary Class of 2024, along with many of their family and friends in our annual White Coat Ceremony, symbolizing their transition into the profession of veterinary medicine and in recognition of the professional role they will be assuming. This year was unusual in format and atmosphere as we face an unprecedented challenge of a global pandemic. During the event, I told our students that our current COVID-19 pandemic has caused all of us to change our plans and adjust to a new reality. While enduring the pandemic, we have also have been reminded of the devastation of systemic racism this year and the work we all have to do to confront this scourge in our society.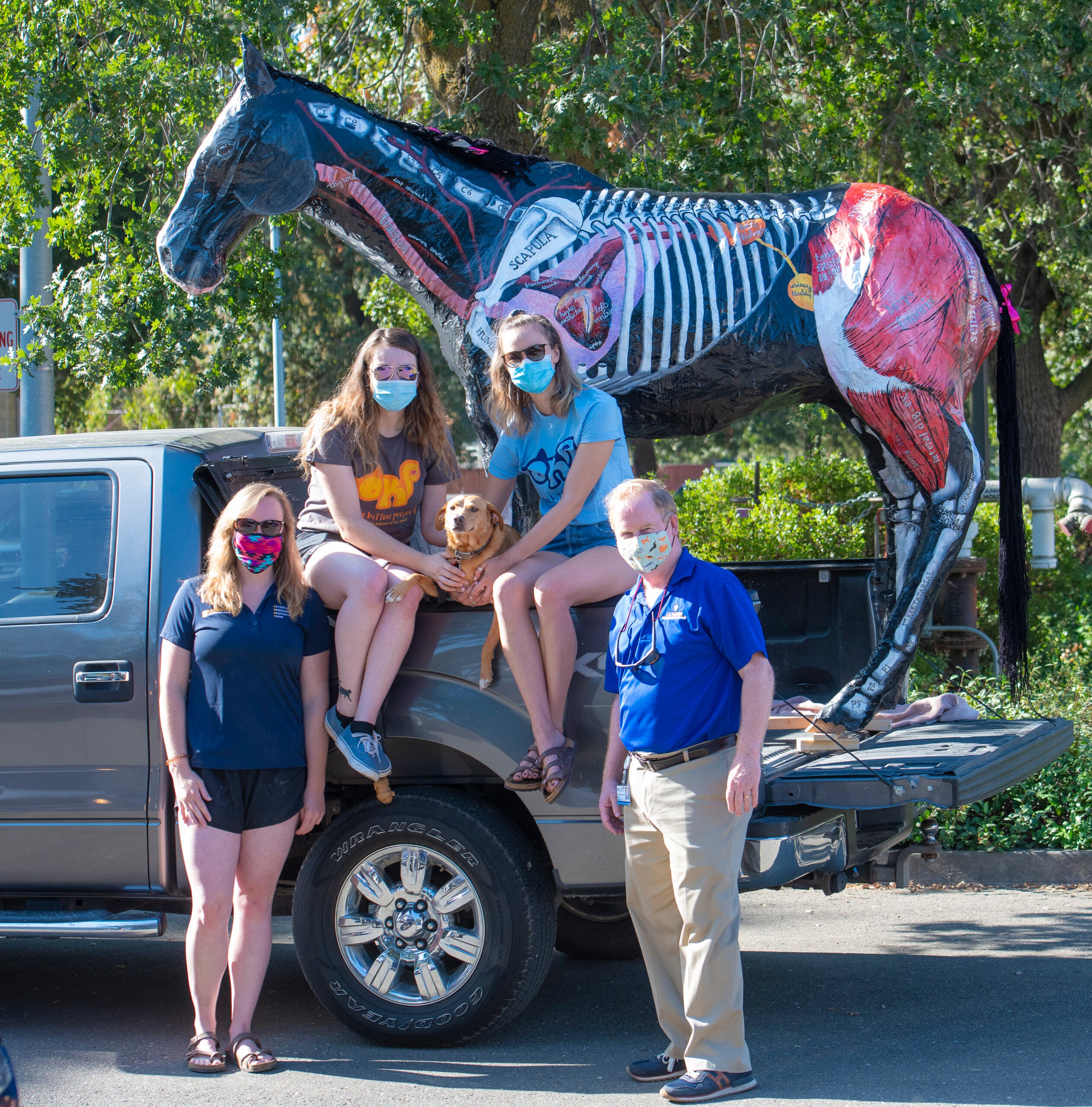 I reminded the new class that they are now a member of our UC Davis family and we care about them and want them to have an exceptional educational experience. The academic journey is one of constant renewal as each new class of students comes to us to learn the knowledge and skills that will launch them into the world. Each of our new students has their own story to share with us.
During their orientation, the new class learned how important diversity, equity, and inclusion are to our School, and our profession. Many of them are first-generation students, defined as the first in your family to obtain a college degree. As a first-generation student myself, I am proud of our 29 first-generation students in this incoming class.
Veterinarians serve their communities throughout the world. For students at UC Davis, it starts early with training and exposure to an immense number of programs, and community service and global opportunities. I am heartened that many members of the Class of 2024 have already established a record of community engagement prior to joining us or have traveled internationally with ties across the globe. Emphasizing our focus on wellness and balancing one's professional career, the Class of 2024 also brings a wealth of experiences as athletes in multiple sports or as artists and musicians. We trust they will continue to seek well-rounded life experiences to adjust to the rigors of veterinary school.
One of my favorite and inspirational stories from this incoming class is about Emily Lunt, who just nine days after discovering she was admitted into veterinary school at UC Davis, donated approximately 60% of her liver to her mother (also a UC Davis Veterinary School alumna—class of 1988!). Over the course of several months, both her liver and her mother's new liver have regenerated and are functioning normally.
As our School's faculty, staff, and fellow students contemplate where we fit in the lives of our new students, we know that each of us has a role to play in forming their experiences, memories and skills.   Our faculty and staff members are world class in their fields and include exceptional teachers, clinicians, and scientists, who annually embrace the chance to teach the next generation of veterinarians. As I told the Class of 2024, "you are our students today and our colleagues of tomorrow."
The legacy of the school is built upon our impact in society. We are forever linked to our history, but must always look toward the horizon to envision how we can transform the future. In the midst of dark economic times, a world-wide pandemic, and social turmoil, we must reflect on how we have endured such hardships in the past to reach our destiny to be guardians of the health of animals, people, and the planet. Our new students remind us of that promise and our obligations to meet today's challenges.