"The important thing is not to stop questioning. Curiosity has its own reason for existing." –– Albert Einstein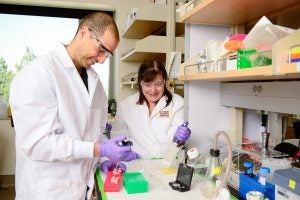 We are privileged to work in an academic environment that promotes questioning of dogma and promotes scientific investigations to create new knowledge to benefit society. We also find ourselves in a time in our nation's history in which the scientific method may be in disrepute by some of our political leaders. Ideology and "alternative facts" have captured headlines and represent a direct challenge to the role of science as a driver of policy making. As a scientific community, we must now more than ever, focus our attention on how we can contribute evidence-based facts to guide our nation's direction if we are to contribute to solving the problems in our world. We must lead by example and create new knowledge to serve society and advance the health of animals, people, and the planet we all share.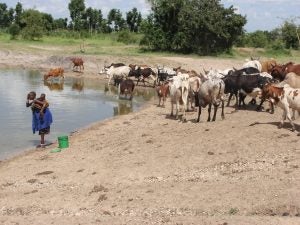 A good example was the recent UC Davis conference to discuss how academic institutions can help African nations meet the United Nations' Sustainable Development Goals of access to clean energy and water, sustainable food production, and healthy lives and well-being. The conference brought together speakers that included Madame Mathilde Mukantabana, ambassador of the Republic of Rwanda to the United States, and Ms. Genevieve Maricle, former senior policy advisor to the U.S. ambassador at the U.S. Mission to the U.N.  The conference featured our faculty throughout the day, including Dr. Woutrina Smith, who discussed "Linking Sustainable Development Goals Health Research and Livelihood Improvement: The HALI Project in Tanzania."
The meeting highlighted the theme of transdisciplinary research to solve complex societal issues such as childhood stunting and sustainable agriculture in low resource environments. An equally important theme for the day included the need for international cooperation to make the world a better place. Now, more than ever, we must reach out to the world to accomplish our mission. Solving complex societal health issues is hard enough; we do not need more walls to separate us from well-meaning global partners.
We do not need to travel globally to see the impact of the work of our faculty, staff, and students. The evidence is all around us on a daily basis, illustrating our desire to discover new knowledge to advance health. A recent publication of Dr. Joshua Stern and colleagues provides us a clear indication of how scientific discovery benefits animals and people. This study demonstrated the potential of a new drug for treating heart disease in cats and people who suffer hypertrophic cardiomyopathy, a currently incurable disease. This type of study depends on collaborative scientific teams and on funding for both basic and applied research. If our national funding agencies pull back on funding research of this type, we all suffer.
It is not a time to reduce our questioning in science or in politics. Scientific reasoning is central to future advances in medicine and to promote planetary health. Our inherent curiosity will lead us toward the new discoveries that will change the world. We must not lose our way in the fog of ideological debates, but instead use our scientific training to shed light in the darkness.