"The biggest adventure you can take is to live the life of your dreams." –Oprah Winfrey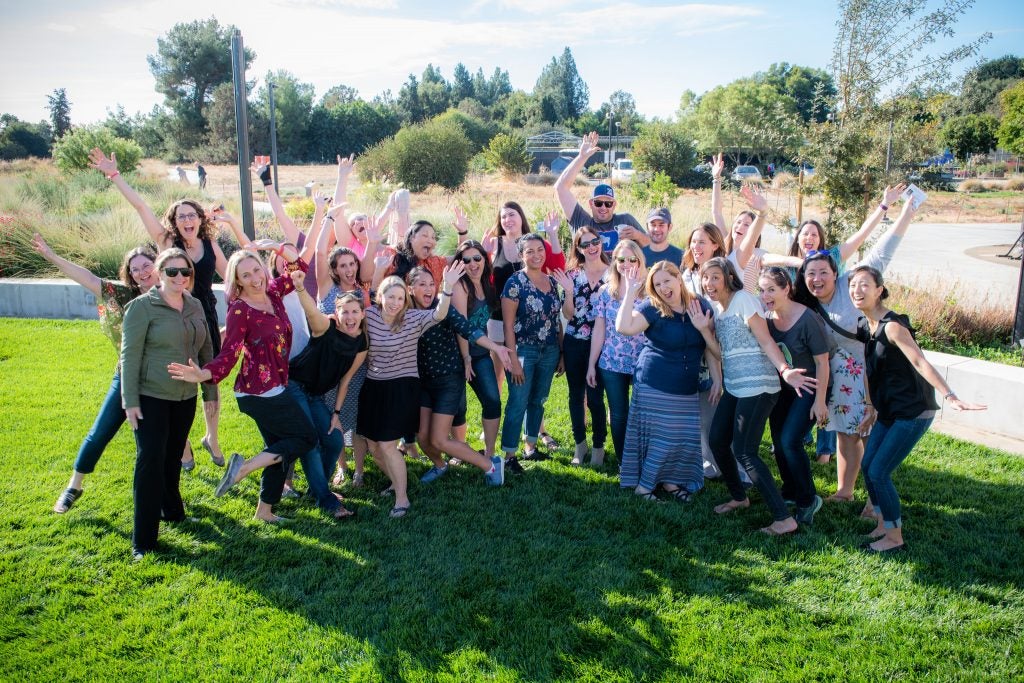 We recently hosted the combined Fall Festival and Alumni Reunion allowing us to welcome back our alumni to celebrate their memories of their time with us, their life accomplishments since graduation, and their contributions to the legacy of our school. The gathering featured major milestones for our alumni highlighted by events focused on the 50th and 60th reunions of the Classes of 1968 and 1958, respectively. During our traditional Rose Ceremony, we took time to focus on the Class of 1968 celebrating their 50th anniversary, in a poignant and heartwarming affair in which classmates shared stories, both humorous and touching, about themselves and those that have been lost over the years.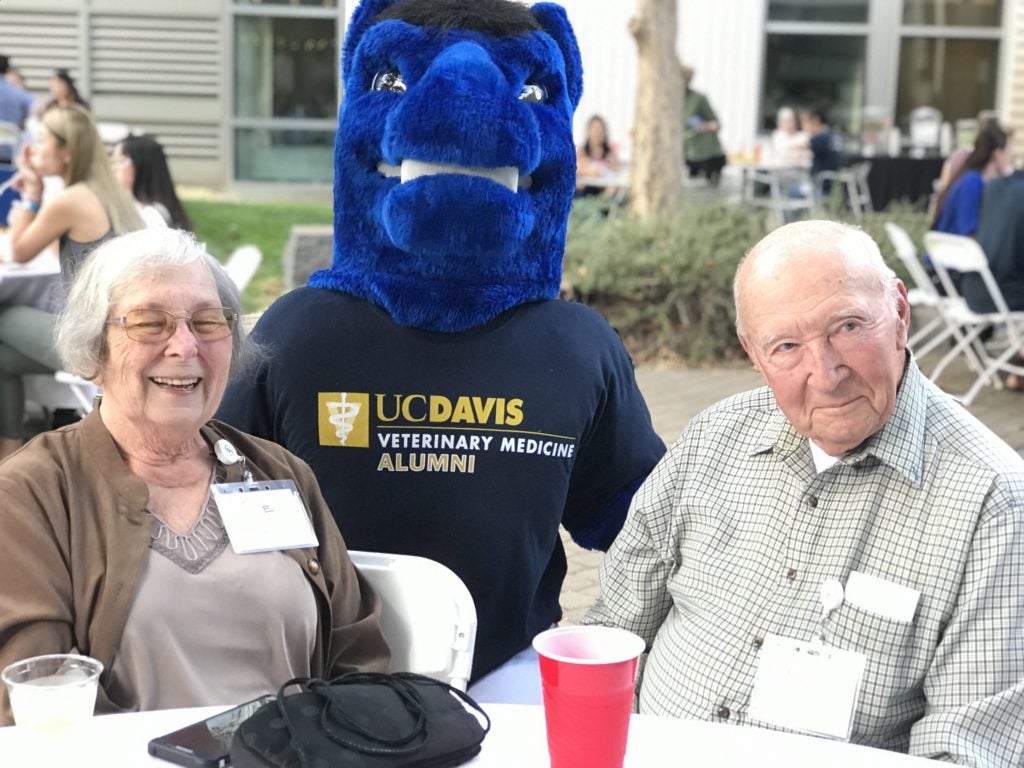 I was particularly impressed by our Friday evening festivities, kicked off with special appearances by Gunrock (the UC Davis mascot) and an energetic performance by the UC Davis marching "Band-uh," while alumni and current students enjoyed a BBQ dinner. After entertainment by the Uncovered band (comprised of several of our talented staff), current students took part in a talent show.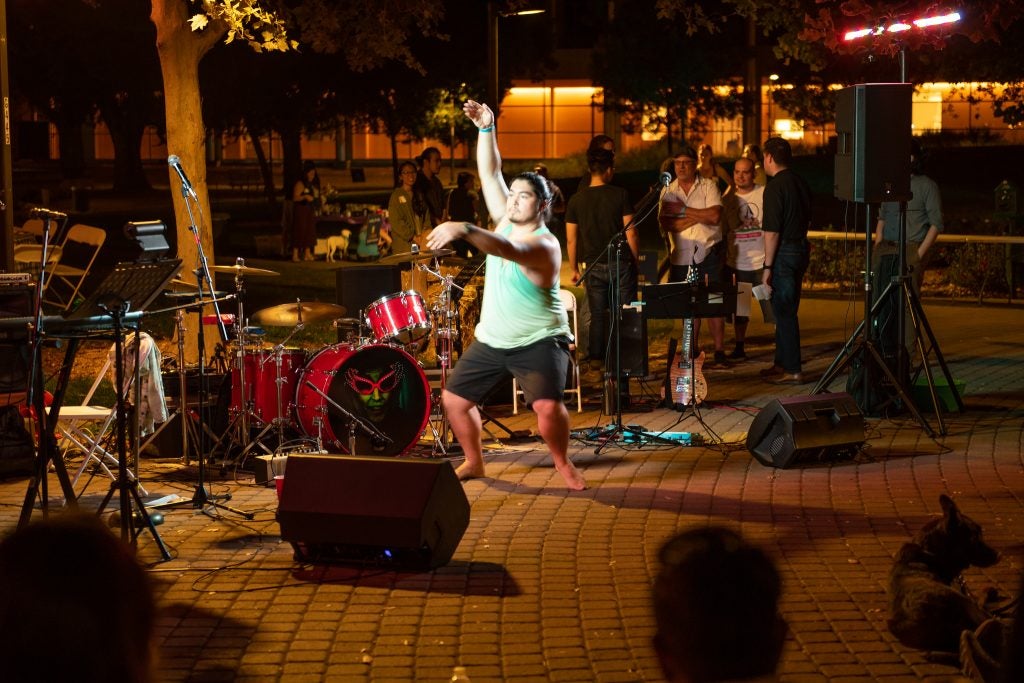 Their singing, dancing, instrumental playing, and spirit overwhelmed many of our alumni who were impressed by our students' energy, maturity, and talent.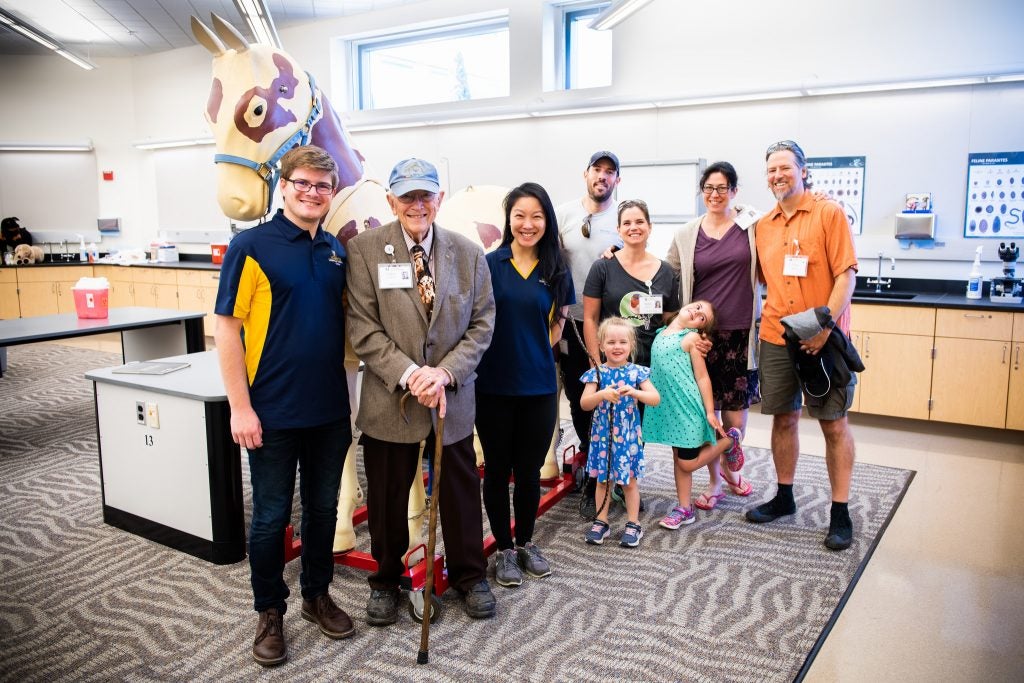 Saturday was highlighted with tours of the campus and the Oscar W. Schalm Lecture, provided by Dr. James Roth, a Distinguished Professor and member of the National Academy of Medicine, from the College of Veterinary Medicine at Iowa State University, entitled: "Transboundary and Emerging Diseases of Food Animals Threaten Global Food Security." The weekend was completed with Sunday's Fall Festival continuing education events that were well attended and had many of our referring veterinarians, alumni, and supporters engaged in learning the latest in small animal and equine medicine, from lectures in Valley Hall or online. Special thanks go to our staff who helped orchestrate and manage all of the many events and activities throughout the weekend, and our faculty who contributed their expertise and time for the small animal and equine tracks for the Fall Festival.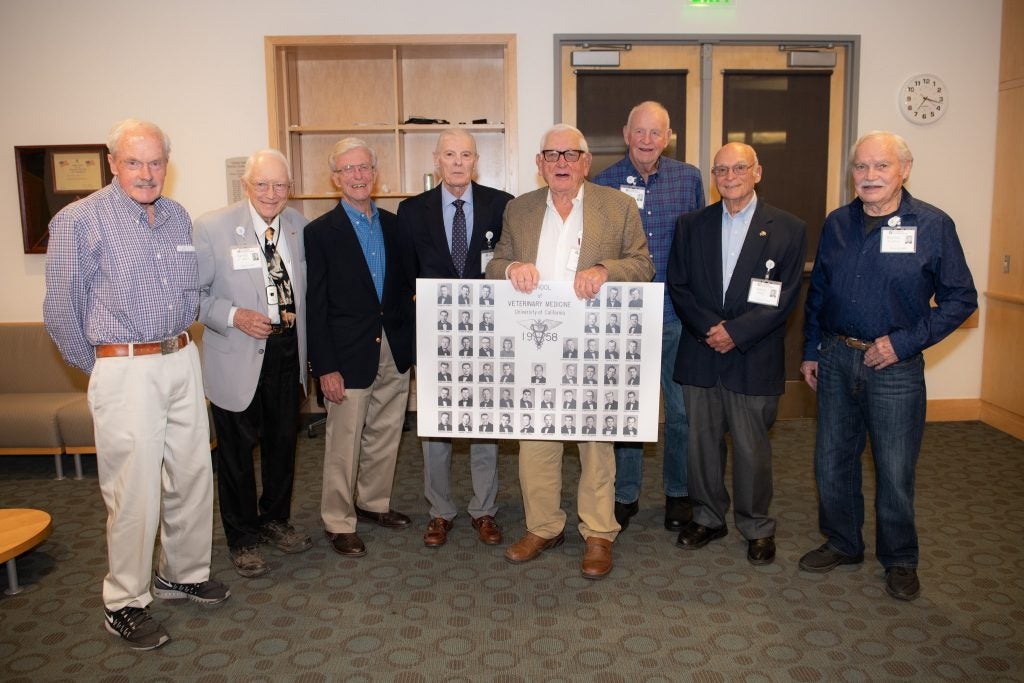 Importantly, the weekend was full of opportunities for classmates to share favorite memories of their years at UC Davis. Dr. Richard 'Dick' McCapes ('58) was on hand to celebrate his 60th year reunion. He recalled coming to UC Davis in 1952 as an undergraduate when there were only ~1300 students on campus and they could drive around on the quad.
"We had an extraordinarily good education at the veterinary school and a great group of friends and classmates that kept in close association over the years. We worked hard and had a lot of fun together."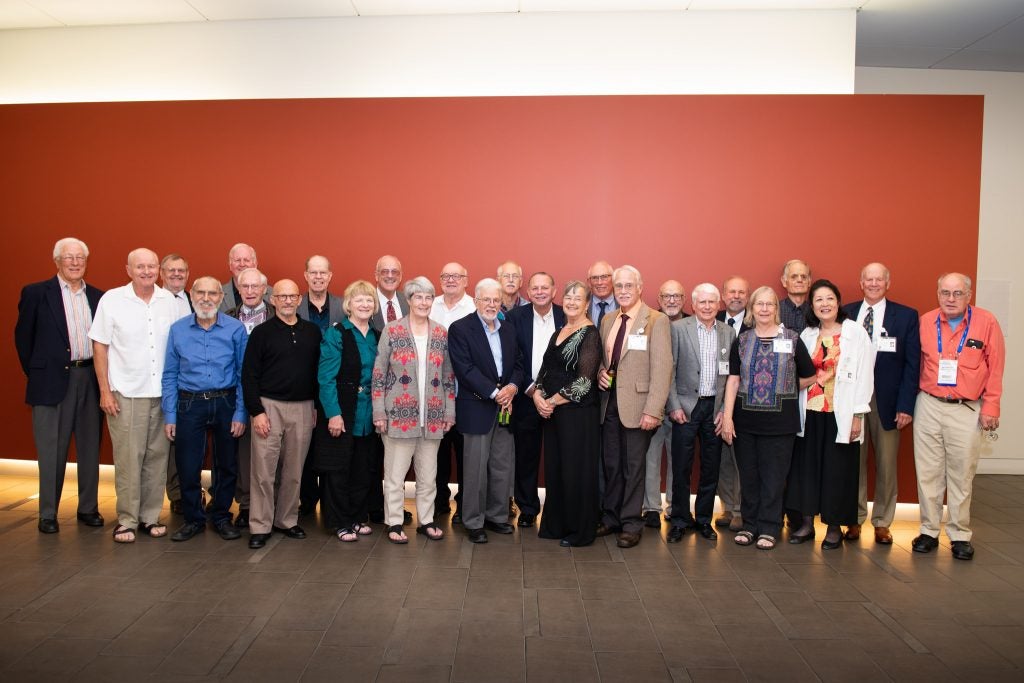 An example of the impact our alumni have made in the world was provided by listening to the career adventures of Dr. Ann-si Li from the Class of 1968, who after graduating from UC Davis, went on to promote modern companion animal veterinary medicine in China. She sold her clinic in the U.S. in 1990 and volunteered at China Agricultural University's College of Veterinary Medicine through the United Nations Food and Agriculture Organization. She served as a bridge for Chinese veterinarians to visit the United States, and American veterinarians to learn about the pet industry in China. She helped train teachers, students, and interns to improve their professional skills and advance veterinary medicine in China.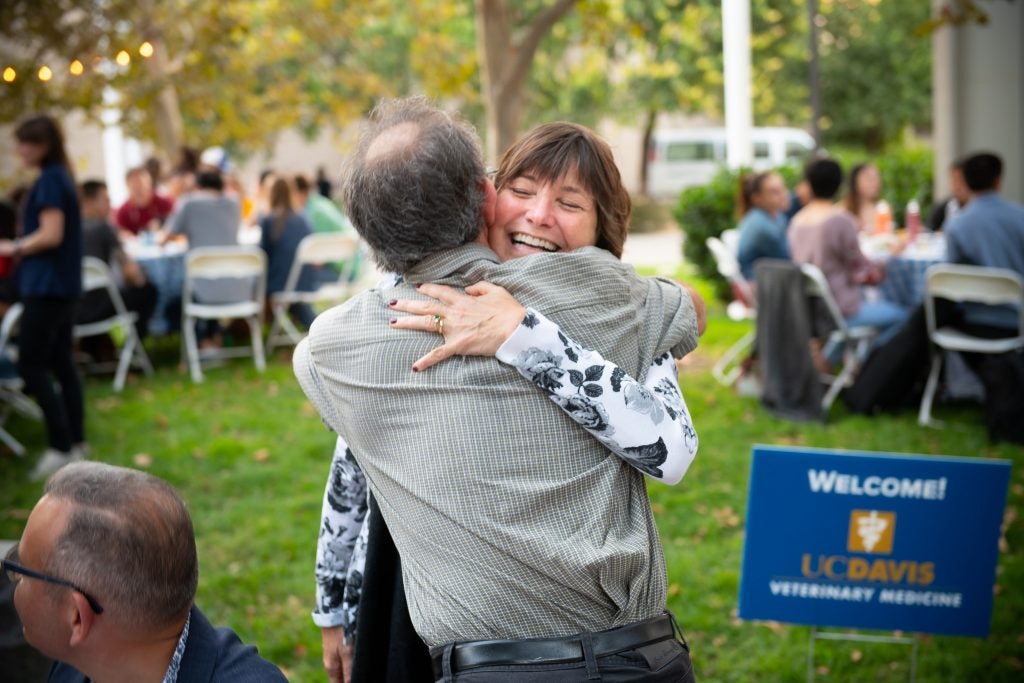 Throughout the weekend, I received many very positive comments about our people and programs from our visitors. I could not be prouder of our teams of students, staff, and faculty for their dedication to making alumni weekend memorable for all involved. We demonstrated once again that it is our people, who make us a global leader in veterinary medicine, public health, biomedical and agricultural science, both past and present.
The school offered our alumni the chance to follow their dreams, to live a life advancing animal and human health, and it is the legacy of our alumni that has helped make the school what it is today. Please stay connected with us by visiting our website for more alumni news.