"Treatment without prevention is simply unsustainable." – Bill Gates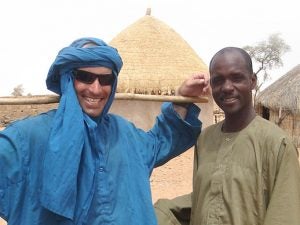 This weekend we celebrate 50 years of the Masters in Preventive Veterinary Medicine (MPVM) Program. Over the years a legion of veterinarians have completed the MPVM curriculum learning state-of-the-art methods in epidemiology to investigate and evaluate disease and production problems in animal populations and to design, evaluate and implement disease controlprograms. This trans-disciplinary training program engages faculty from across the university including epidemiologists, microbiologists, public health experts, food safety specialists, wildlife disease researchers, and biostatisticians. Since its inception in 1967, more than 1,000 graduates have gone on to top-level governmental, private industry, academic and practice careers in various areas of preventive veterinary medicine throughout the United States and 87 other countries. A forerunner for a One Health approach to solving societal issues, the program has produced outstanding alumni who throughout the past five decades have contributed across a wide spectrum of veterinary and public health issues.
Pioneers in veterinary public health, such as Drs. Calvin Schwabe, Hans Riemann, Margaret Meyer, Charles Franti and other esteemed faculty introduced this revolutionary professional veterinary curriculum to apply the principles and strategies of epidemiology for mass disease control and prevention in animals. The MPVM program was ahead of its time and a prototype for many subsequent Masters in Public Health (MPH) training programs that emphasized zoonotic disease transmission, food safety, and veterinary disease control. MPVM alumni include Dr. Yrjö Gröhn, Professor of Epidemiology at the College of Veterinary Medicine, Cornell University, who was recently recognized with the school's Alumni Achievement Award, our highest honor, for his leadership and impact, both nationally and internationally, in the field of veterinary epidemiology. Dr. Grohn is one of many leaders that emerged over the years from the MPVM program, including many of our own faculty. Another distinguished alumni honoree is Dr. Shaohua Zhao, who headed the Center for Veterinary Medicine, for the U.S Food and Drug Administration and made exceptional contributions to protecting public health through food safety research, surveillance, training and education. An impressive list of alumni who have filled important jobs across the globe in public health and veterinary preventive medicine is featured on the MPVM website.
The MPVM program continues to evolve to address societal needs. Our current program offers core courses in epidemiology concepts, study design, research methods, leadership, ecosystem health, and infectious disease epidemiology, as well as biostatistics. Elective options allow students to explore topics including zoonotic disease, food safety, diagnostic test evaluation, spatial analysis, mathematical modeling, and disease ecology. The need for highly trained professionals with the knowledge and skills obtained through the program is just as relevant today as when the program was formed. Recent world events have clearly illustrated that veterinarians trained in disease modeling and epidemiology, concurrent with skills, that support a One Health approach to global problems, are critically needed to prevent disease in animals, as well as people and sustain the health of the planet.