"Gratitude can transform common days into thanksgivings, turn routine jobs into joy, and change ordinary opportunities into blessings." – William Arthur Ward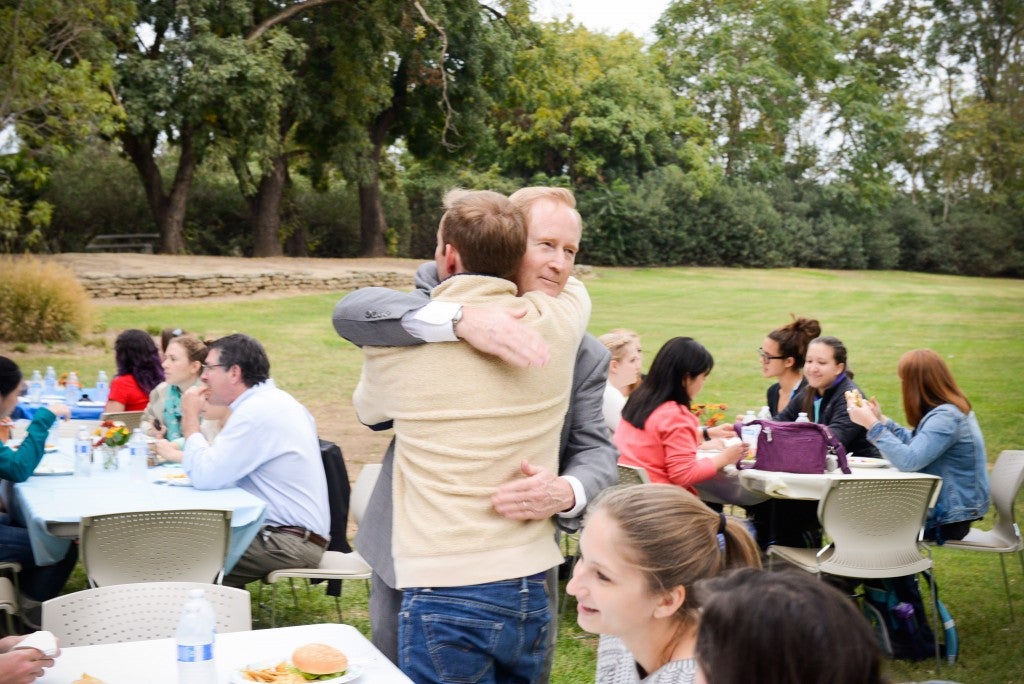 During this Thanksgiving season, it is a good time to reflect on the blessings we have in our lives. Taking the time to be thankful helps to enrich our lives and links us together. As I consider what I am thankful for, many people and programs across our school come to mind. Recently, leaders of the veterinary hospital joined my office to express our gratitude at a dinner held to honor all of the volunteers, staff, faculty, and students who helped during the Valley and Butte fires. These dedicated individuals characterize the compassion inherent in those drawn to help animals and people during a time of crisis.
Our veterinary students have formed a new "Gratitude Committee" as part of their efforts to holistically address wellness and mental health. They are reaching out to those who touch their lives to express their thankfulness for enriching their school experiences. These students understand the emotional power of saying "thank you," not only on those they acknowledge, but also on those who give thanks.
I receive many letters from individuals who are grateful for their interactions at our school. Many are grateful clients telling me about their clinical experience and expressing their gratitude for students, staff teams, residents, or faculty members who went "above and beyond" in their service during their visit. Some of these clients are amazed at the compassion and empathy they observed in our people, as these clients faced difficult decisions with their hospitalized animal family members.
Other letters document the many ways simple gestures made their day more pleasant or their joy of regaining the health of their beloved companion. As it turns out, helping in straightforward ways may mean more to those on the receiving end of kindness and change a dark day into a shared moment of connection. One of the more pleasurable parts of my job is to reach out to a student, faculty, resident, or staff member to personally thank them for their contributions to our mission, by doing their job in an empathetic manner.
As we reflect on our good fortune in this time of thanksgiving, we should not forget all of those around us who make our lives easier or help us get through the day. I would encourage all of us to reflect and smile as you think of ways to simply say "thank you." For me, I am very grateful and honored to serve as the dean for the school that is the global leader in veterinary medicine. I am appreciative of the opportunity to serve all of the people and programs of this great institution, as together we make a difference in society and lead veterinary medicine. I am grateful for all of you who use your talent, knowledge, and compassion to change ordinary moments into cherished memories for those we serve.