"History is not a burden on the memory but an illumination of the soul." – Lord Acton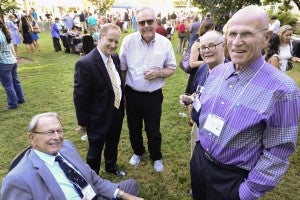 This past weekend our school held its annual "Alumni Weekend," welcoming back to campus selected veterinary classes from 1952 to 2005. Since the first graduates emerged from Haring Hall in 1952, our school has prepared more than 5,000 men and women for careers in clinical veterinary practice, research, public service and academia. Many of our alumni have become leaders in their community, teachers, researchers and scientists of international stature. The success of our alumni is one of the primary reasons that the UC Davis School of Veterinary Medicine is internationally recognized as a global leader in veterinary medicine, agricultural, public health, and biomedical research.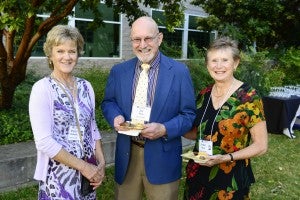 A new website has been created to highlight the history of the school and to remind our alumni that they are part of our collective history. This weekend solidified my belief that our alumni are a hidden strength to our current success—a vital link to our past and a foundation for our future.
During the weekend, I traveled to various alumni gatherings and dinners to talk to our alumni about their experiences. In telling me about their experiences with the school, they revealed how important their education was to them, defining who they were and how they conducted they lives.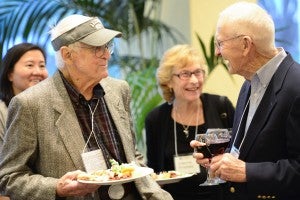 Especially poignant were the remembrances of the class of 1965, celebrating their 50th year since graduation. The year 1965 was remarkable, as The Rolling Stones, Beatles, Beach Boys and Sonny & Cher dominated the music charts. The movies Doctor Zhivago and The Sound of Music opened in theaters. For the first time that same year, cigarettes were required to be labeled as hazardous to your health. The Vietnam War in 1965 was in full force while Diet Pepsi and the miniskirt debuted.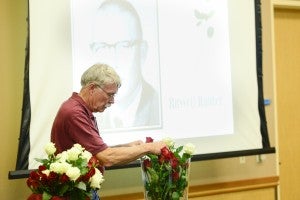 This weekend's "Rose Ceremony," held for the Class of 1965, provided the opportunity for attendees to tell of fond memories, favorite professors, and long hours of study.  A red rose was placed in a common vase to signify those present, who then told sometimes very colorful stories of their shared journey. White roses were placed to honor those classmates who have passed away; each was remembered through tearful and sometimes humorous tributes. Student leaders from SCAVMA were more than happy to engage our 1965 alumni and learn from their experiences, linking the past to our future.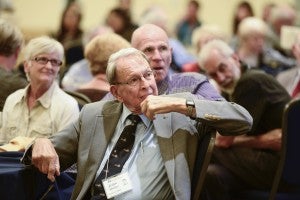 At the dinner held to honor all of the classes present for this year's event, I spoke with individuals from multiple classes, listening to their stories as students. In taking the hand of Dr. John Shirley, a World War II veteran and member of our inaugural Class of 1952, I looked into his caring and smiling eyes as he thanked me for allowing him to be part of the celebration. But of course, representing the faculty, staff, and students of our school, I told him that we are the ones thankful for him and all of our alumni.
Our alumni were with us during a brief part of their lives, but are woven into the fabric of our history. Our alumni are expressions of our mission unleashed to the world to lead veterinary medicine and make a difference in society. They represent the soul of the school, enlightening the world through their good works to enhance the health of animals, people, and the environment.