"Gratitude makes sense of our past, brings peace for today, and creates a vision for tomorrow." – Melody Beattie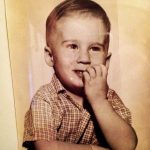 As I step down as dean, I am reminded of that little boy who was fascinated by nature, animals, and the chaotic world around him. No one can explain how early experiences mold our directions in life, but the environment we grow up in, our parents, and circumstances that befall us all play a role in determining our fate. As a young boy, my relatives often told me, "I took care of you when you almost died." They were reminding me of something I did not remember, almost dying of encephalitis at the age of 3, before finally recovering from an extreme fever and coma after weeks in the hospital. They did not know that they instilled in me a sense that I was given a second chance at life, which has motivated me ever since. Later, as a first-generation college student and son of alcoholic parents, with the help of kind teachers and supportive mentors, I worked my way from kennel boy to college and eventually through veterinary school at the University of Missouri. Along the way, I realized how grateful I was to be given a second chance at life, and for the support of those around me. Circumstances since that time have shown me the power of gratitude as a central core value in how I view the world, during dark times and in moments of joy.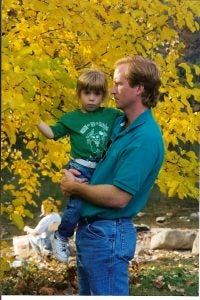 Wanting to be like the mythical James Herriot, a country veterinarian, I pursued my dream by working as a dairy veterinarian in the picturesque rolling hills of Southeastern Pennsylvania. Becoming a father changed my plans, and I altered my career course to attend graduate school and residency training at Colorado State University. I found life emulating the words to John Denver's "Rocky Mountain High"—He was born in the summer of his 27th year, coming home to a place he'd never been before. Thankful for this new career path, I started studying what was then an obscure family of retroviruses, known primarily to veterinarians as causes of slow and debilitating diseases in sheep and goats. When these same viruses were demonstrated to be the cause of a newly emerging pandemic called AIDS, the world and my career changed rapidly. After completing my PhD, I had the opportunity to work as a scientist trying to unravel the mysteries of human retroviruses at the Centers for Disease Control in Atlanta, Georgia. In a glimpse of my future, my mentor and boss at the CDC was Dr. Fred Murphy, who would later precede me as dean of the UC Davis School of Veterinary Medicine. Whether it was fate or good fortune, my career as a scientist unfolded at The Ohio State University, eventually with the honor of being inducted into the National Academy of Medicine. During my induction ceremony in Washington D.C., my heart overflowed with gratitude reminiscing about that little red-headed boy wandering the Missouri fields collecting bugs, frogs, and my share of trouble.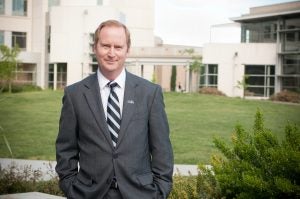 When I was recruited to UC Davis in 2011 to become the dean, I knew how privileged I had become to lead such a prestigious institution. As the last decade has flashed by, I reflect in amazement at all of the accomplishments of the faculty, staff, and students. From battling pandemics to wildfires, our impact in meeting societal needs has been significant. The numerous new discoveries, novel treatments, and cutting-edge technical approaches have dramatically raised the level of veterinary medicine and public health. Our global position as a leading institution in veterinary medicine has been solidified through the accomplishments of the many who have worked for us or trained with us. Lives have been transformed, whether they be students that have graduated from our school, pet parents who have received the benefits of our hospital, or the many who have been helped through our community outreach and service to our fellow citizens.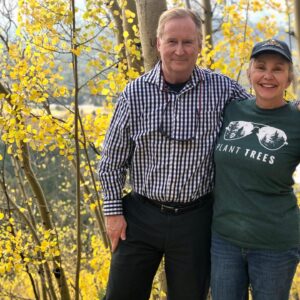 We face many challenges in the future. Our planet is being assaulted by climate change, and viral threats. Endangered species across the globe remind us of our own fragility. Our political differences seem entrenched and trap us in cycles of violence, misinformation, and social unrest. Despite these issues, I am confident that we as a community of teachers, clinicians, scholars, students, staff, researchers, residents, and diagnosticians, will apply our collective knowledge and skills to find new solutions and novel approaches to make the world a better place for animals and people. I wish you all the very best as you continue to make UC Davis School of Veterinary Medicine the leading institution of its kind on the planet. The work that you do, and the impact of that work for all of us, is vital to addressing the needs of society.