"Hope smiles from the threshold of the year to come, whispering, 'It will be happier.'" —Alfred Lord Tennyson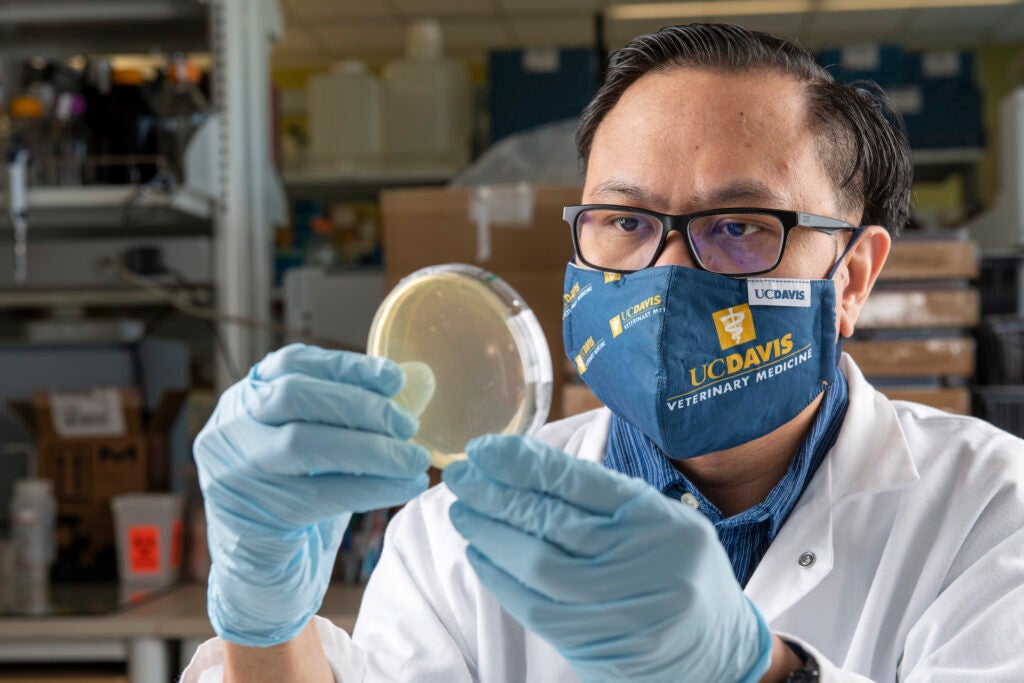 Reflecting on 2020, it is hard to find words to describe our journey. At times, it felt like we were all racing in a runaway train, unable to comprehend how to cope or even stop the wreck we felt lay ahead of us. The year will go down in history not only for the tragic pandemic that swept across the globe, but for all of the aftermath left in its wake. For those on the frontlines who continue to serve us, we are forever touched and grateful. While much was lost in the wake of COVID, we concurrently dealt with a prolonged season of wildfires, and the tragic consequences of systemic racism in our society. We are all looking to 2021 with hope and the expectation that only a new year can bring.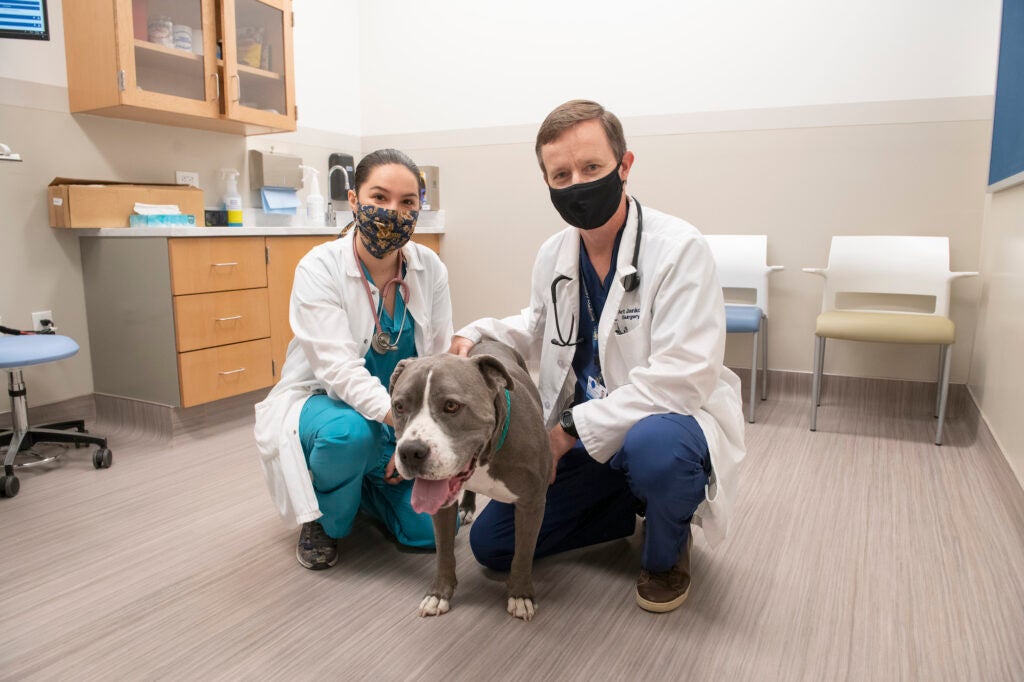 It is easy to forget that despite the challenges of 2020, we continued to fulfill our school's mission and had major accomplishments throughout the year. We retained our #1 ranking among our peer institutions through our continued efforts to advance the health of animals, people, and the planet. Our students benefitted as we continued to lower their debt load, through our efforts to hold the line on significant increases in tuition, and major contributions from donors to provide scholarships to ease their financial burden. Our faculty and staff pulled together and accomplished the Herculean task of graduating the Class of 2020 and transformed the curriculum to meet our students' educational and safety needs. We reaffirmed our commitment to social justice and found new ways to face the systemic racism in our past, along with new methods to define our success in meeting the needs of the communities we serve. Our essential workers in our veterinary hospitals, and teaching and research laboratories, continued to serve despite constant disruptions. This included frontline workers in our emergency and critical care units and diagnostic laboratories that handled their caseloads while working with reduced staff, long hours, and supply chain pressures. We partnered with our alumni and donors to fund new renovation projects and make enough progress on our capital campaign to draft final plans for a new imaging center, which will go to bid this year.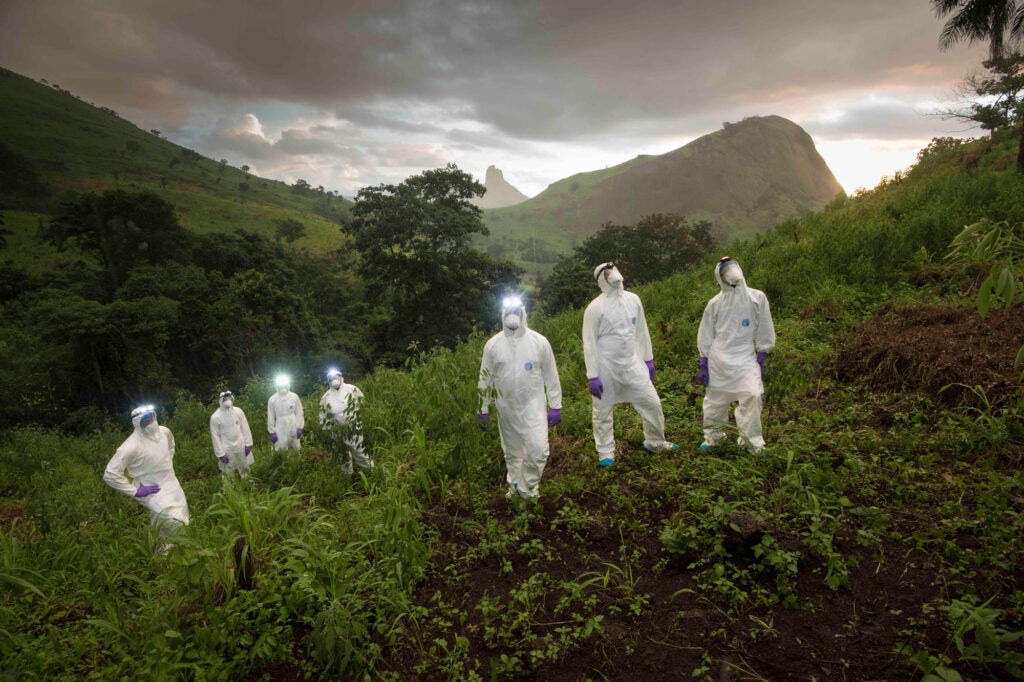 We were saddened to lose some of our founding faculty and leaders in 2020, including Drs. William Pritchard and Gordon Theilen. Their impact on our school and the profession were immense and will be forever remembered. They would have been proud of our current faculty who continue to address fundamental issues facing our world, from the effects of climate change on infectious disease transmission to shedding light on the origins of our current pandemic. These efforts were recognized with new federally funded grants to investigate the origins of future pandemics. Our scientists worked to move new discoveries from the laboratory to clinical trials, helping find novel treatments for ailments of animals and people. Our faculty, graduate students, and residents earned national and international awards that recognized their excellence, making us proud of each of them. Our training programs were bolstered with new grants ensuring our ability to educate the next generation of clinician and basic scientists in evidence-based scientific discovery. Our students, staff, and faculty responded to the wildfires, including one that was just down the road and affected our own community. Our California Animal Health and Food Safety laboratory successfully stopped Newcastle disease of poultry, while performing a record number of tests to protect our food supply and our agricultural economy.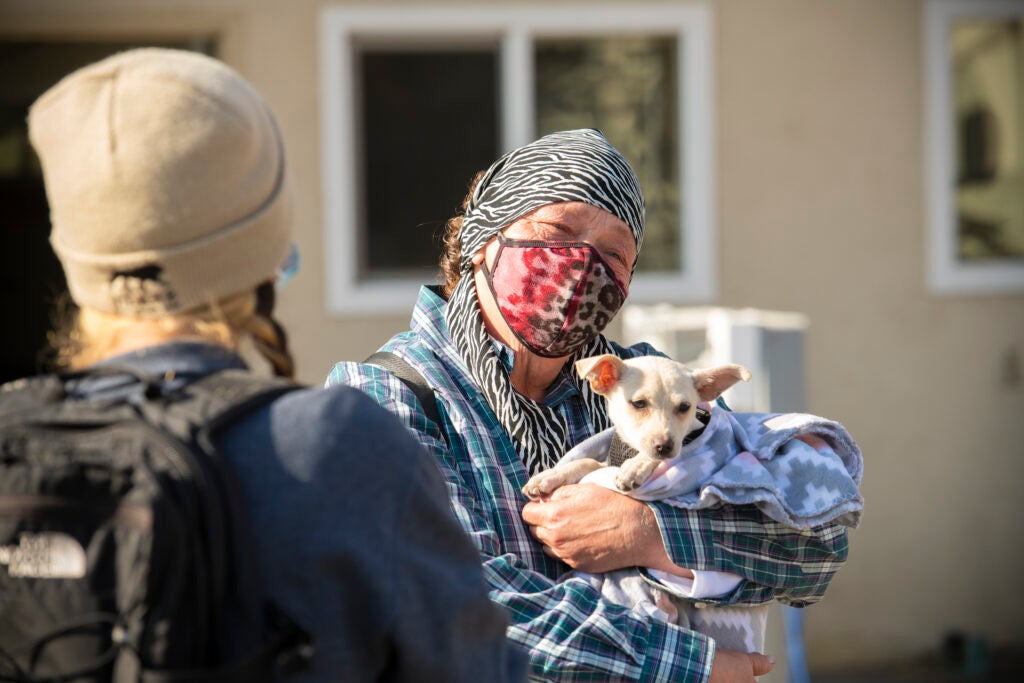 Perhaps the most significant lesson we learned in 2020 is how much we need each other. Our social isolation, disruption of educational systems for our parents of school-aged children, and lockdowns of our communities taught us the importance of human interactions and the redeeming value of human touch. Using technology to communicate from endless Zoom conferences to one-on-one FaceTime calls, while convenient, did not replace hugs, caresses, and the squeeze of a hand for a loved one in the last moments of life. For me, it meant trying to explain to my sister who is suffering from dementia why I could not visit her, and seeing the confusion on her face, bringing tears to my eyes. Each of us will have similar stories of this past year, a mixture of tragic loss and heartache, underscored with moments of joy. My wish for all of you is continued strength, knowing we are coming out of the darkness but that we will still have trials to face as we embrace the promise of a new dawn. We must endeavor to move forward with renewed hope, and a commitment to be understanding of each other, learning to listen to be understood, and favor kindness when confronted with our differences.