"Love and compassion are necessities, not luxuries. Without them humanity cannot survive." –Dalai Lama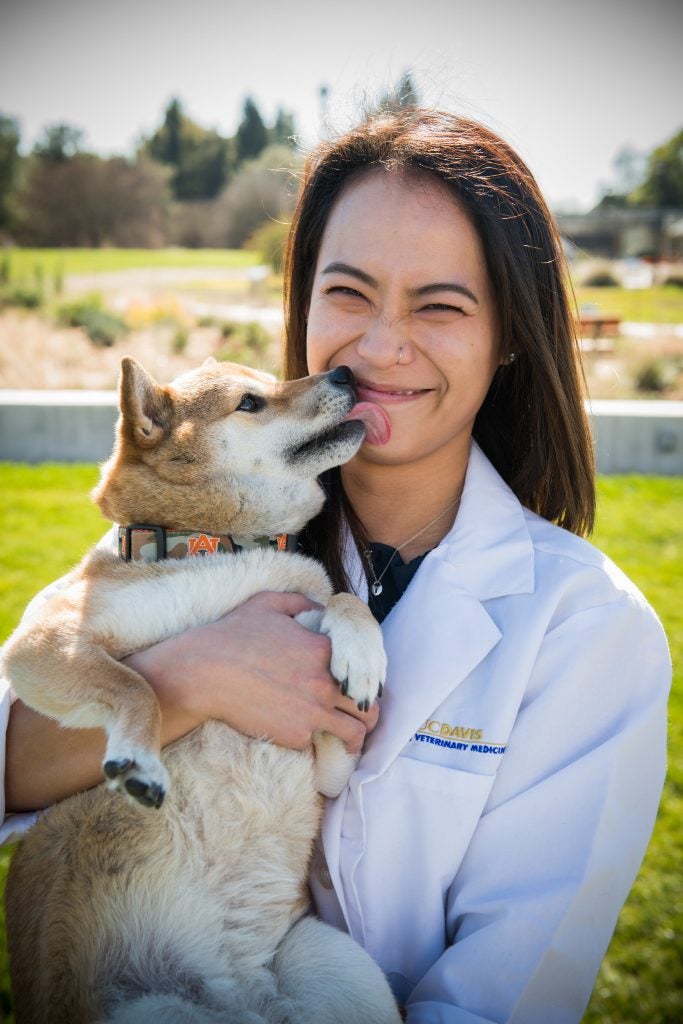 The month of February has special meaning to many of us because of the celebrations surrounding Valentine's Day. It is a day that has evolved over time beyond romantic love to include expressions of love in many forms. For our School we have the great privilege of observing the love of animals on a daily basis, as we celebrate the human-animal bond.
I have found that a good way to open conversations is to ask people if they have pets or if they are a pet parent. Typically, this question leads to favorite stories of how animals have touched their emotions or influenced their lives. Animals can bring out the truest forms of love in people, evoking the best versions of our humanity. Our interactions with animals have demonstrable benefits in promoting healthy lifestyles and in supporting those with mental and physical disabilities. It is no surprise that our society has continued to embrace the human-animal bond in these turbulent and strident times. We seek from animals what at times seems unavailable from humans: unconditional love and boundless forgiveness.
Our hospital with its over 60,000 annual animal-patient visits is a place of immense expertise and compassionate caring with the love of animals at its center. Our staff, students, house officers and faculty work in teams to solve complex problems affecting the animals that come to our hospital. While the work is fast-paced and technical, an ever-present feeling of compassionate care permeates our hallways, exam rooms, and wards.
In this environment, stories arise that illustrate our people's love of animals. Stories like "Mayson," a feline survivor of the Camp Fire. Mayson's pet parent Laci Ping successfully rescued all of her animals, except Mayson, during the chaos surrounding the fire. She tried desperately to gather him up during the evacuation, but he ran away. Her heartbreak turned to jubilation when she was reunited with Mayson, who had been brought to our hospital and was successfully treated by our talented teams.
Mayson's story is just one of so many that emerged from the Camp Fire tragedy. Later this month, we will honor the selfless and compassionate care of those faculty, students, and staff who heroically worked during the Camp Fire to save animals in and around Paradise, California, and in our hospital for weeks. Their hard work, which at times was both exhausting and overwhelming, powerfully demonstrate the spirit of love in our profession.
In the words of Hayley Dieckmann, student coordinator of our Veterinary Emergency Response Team: "Working at the Butte County large animal shelter opened my eyes to the power of community. Every person looked out for those working around them and the UC Davis team worked to remind each other of self-care in the face of adversity." Read her full story for The Horse.
Expressions of love and compassion come in many forms and we see that demonstrated here daily. During this month, we celebrate that love and recognize that it also helps us to understand our higher selves.